MASTER WORKSHOPS
Each year, PPSCC offers two master-level workshops. One coincides with our summer "For Pastels Only" exhibit. The other is in the fall. These two or three-day workshops are wonderful opportunities to elevate our creative selves to a new level, led by nationally recognized pastel painters/instructors.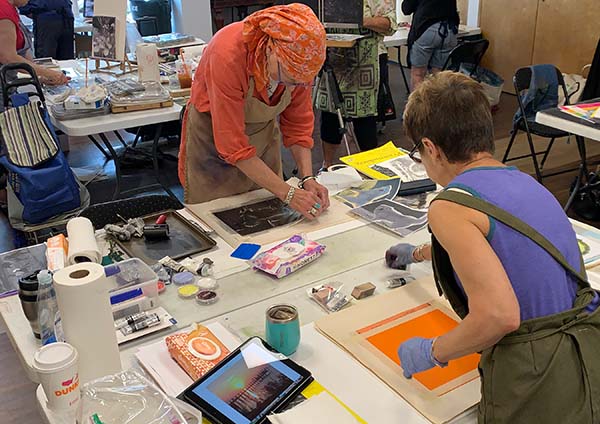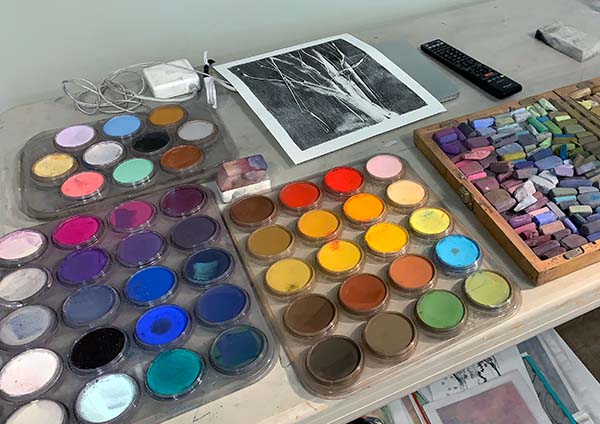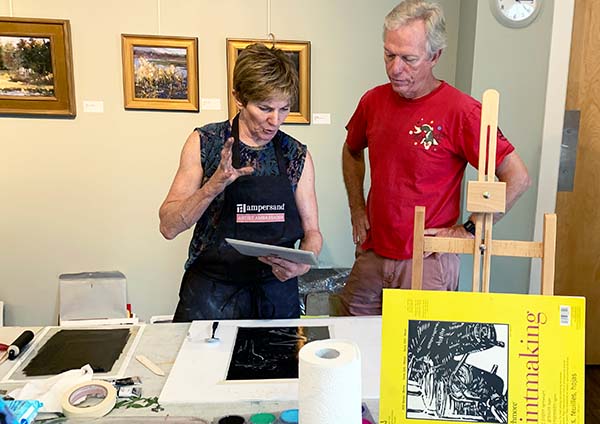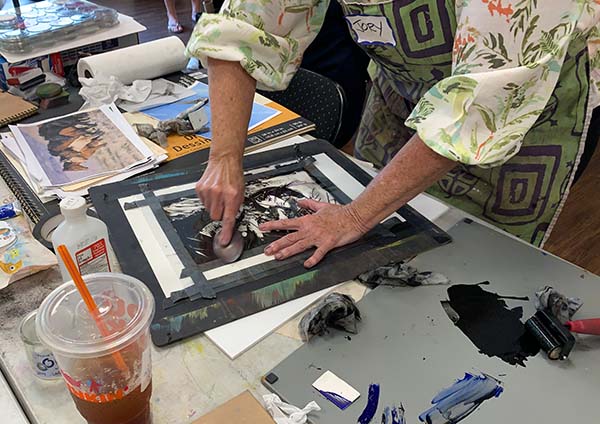 This workshop is now open to Oil Painters! Fall 2023 Master Workshop with Corey Pitkin
October 14 – 15, 2023
"Contemporary Impressionist Portraits"
9 am – 4 pm
Cape Cod Cultural Center,
South Yarmouth, MA
Cost: $375 Member, $425 Non-Member

What makes a good portrait? Artists often concern themselves with aspects such as how accurate a likeness is and if the colors are correct, but most people viewing the finished portrait are not so concerned about these details. The people viewing a portrait are more concerned with how natural and alive does this portrait feel? How does this portrait make me feel, and how do I feel about the person being depicted? Do I enjoy the colors the artist used? Is there something in the portrait that transcends the "wealthy patron sitting in a leather chair" trope?
In this 2-day workshop Corey will walk students through a process for satisfying both the concerns of the artist and the viewer. Working from a live model, Corey will discuss what makes an interesting portrait, some of the places where he looks for inspiration outside of fine art, how to limit your colors for a more cohesive composition, how to follow your intuition to create interesting marks, and, last but not least: how to capture a likeness. Corey will demonstrate each of the two mornings while he explains his process. After lunch students will gather for slides that will help to illustrate some of the points covered in the demo, and then students will spend the afternoon working on their portraits under Corey's guidance.
Supply List:
• Assorted soft pastels, preferably in the Neutral or Earth Tone range. Some examples are:
Unison Natural Earth (NE)
Unison Brown Earth (BE)
Terry Ludwig Umber Shadows and Shades
Terry Ludwig Maggie Price Grays
Richeson Handrolled Soft Pastels Earth Browns
• Willow or vine charcoal (Corey recommends Coates)
• Assorted pastel & charcoal pencils. At least 1 hard charcoal pencil (2H or HB)
• 1 or 2 pieces of sanded pastel paper, student's preference, any color but white. Corey usually uses UART dark 400 or PastelMat in Wine or Dark Blue
• A drawing board and clips or tape
• A kneaded eraser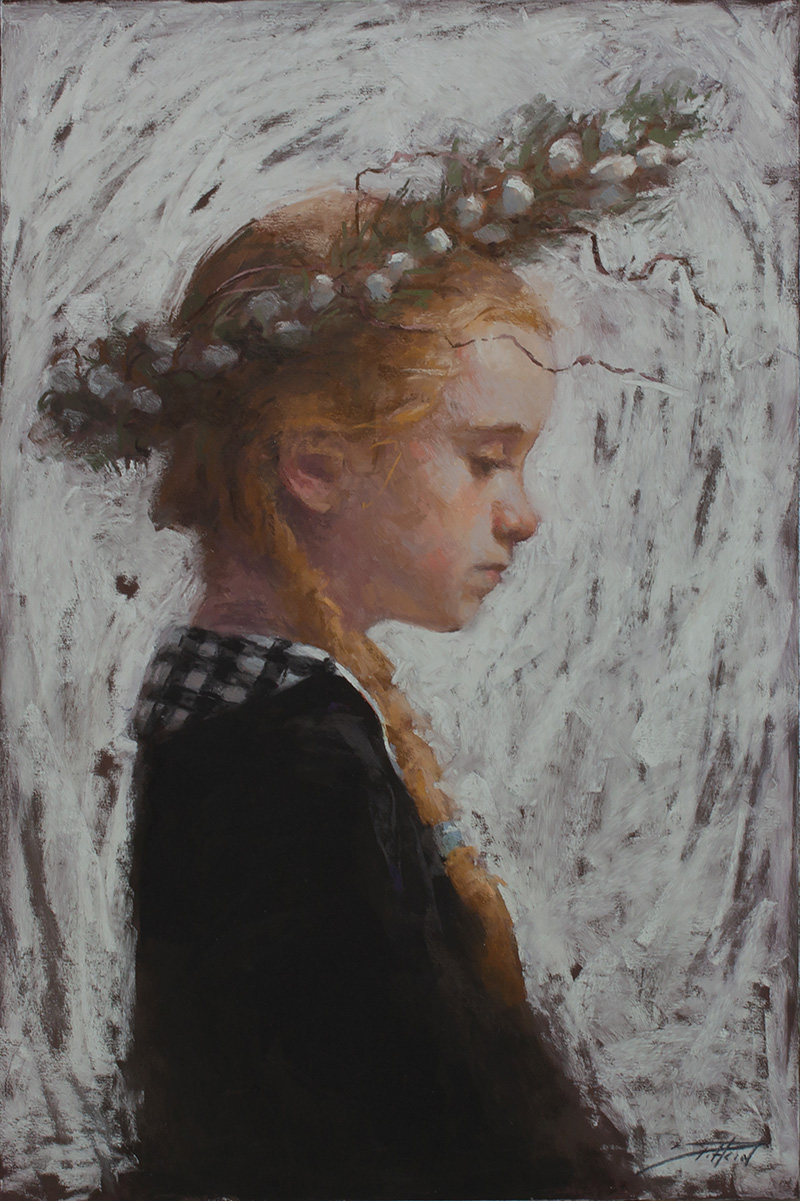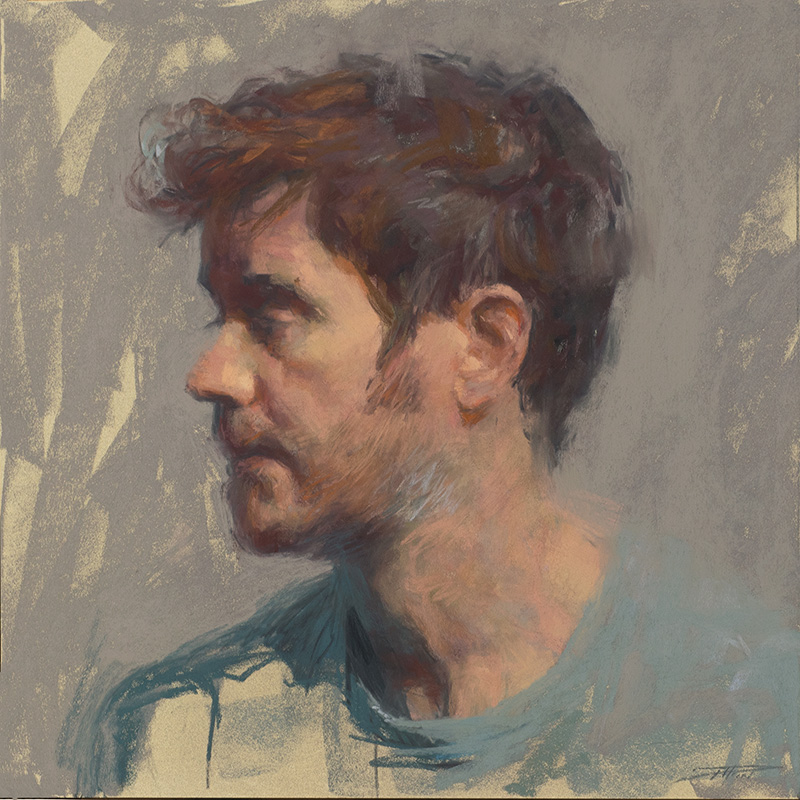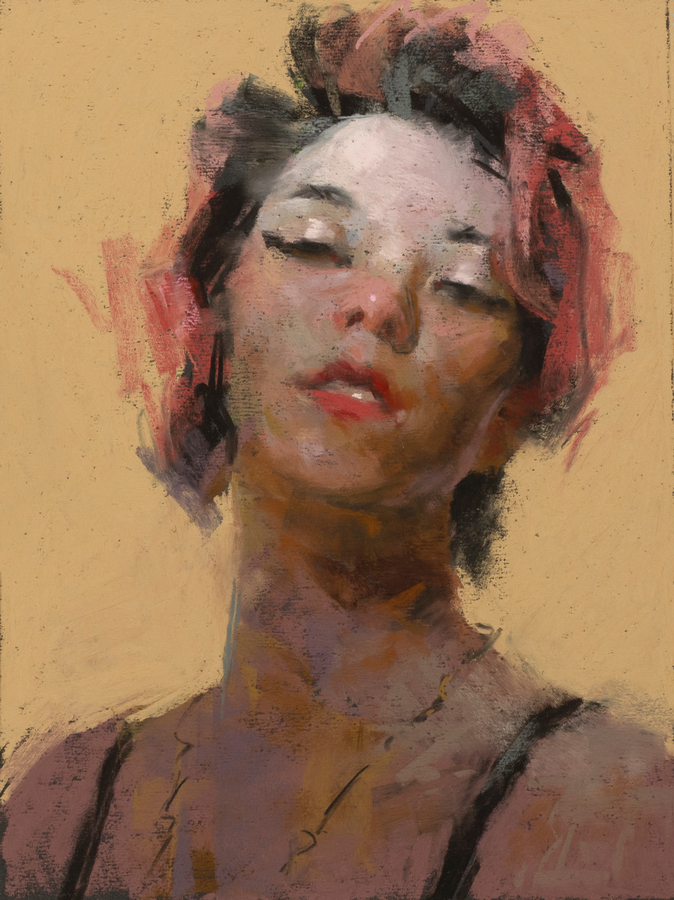 About the Instructor:
Corey Pitkin, IAPS/MC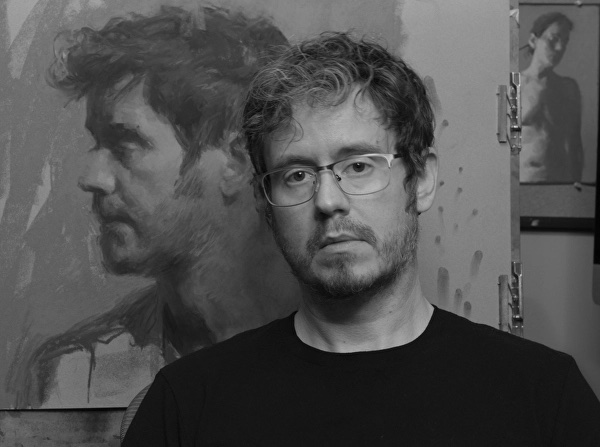 Corey Pitkin's work is an exploration of ephemeral beauty expressed simply and genuinely. Using old master-esque muted colors complimented with subtle edgework his pieces shift and glimmer yet maintain their precision. His subjects are memories that slip away when you try to hold onto them for more than a moment.
A predominantly self-taught artist, Pitkin's award winning work has been featured in The Pastel Journal, Art Renewal Center, Portrait Society of America, Pratique des Arts Magazine, and International Artist Magazine, and is held in collections across the world. He is a Signature Member of the Pastel Society of America where he also serves on the Board of Governors. He has achieved Master Circle status with the International Association of Pastel Societies and assists with their technology needs. Pitkin teaches frequently online and regularly travels for in-person workshops. He currently resides in upstate New York with his wife Esther and children Anastasia and Xavier.
Put Some WOW in Your Artwork
2023 Winter One-Day Workshops
Now more than ever, we all need something to look forward to, and the Winter One-Day Workshops (WOW) are just the thing to get us through those dreary winter days by teaching us new painting techniques and renewing our creative spirit.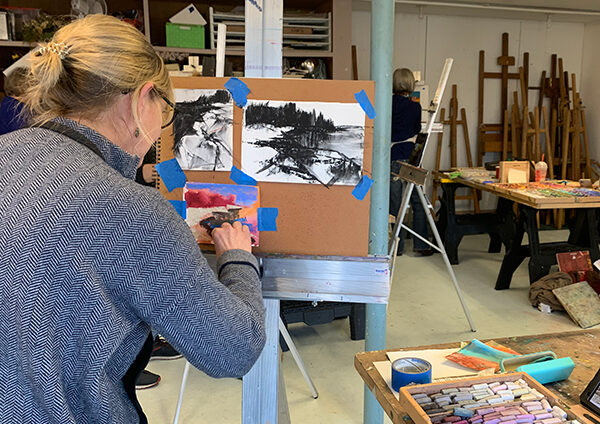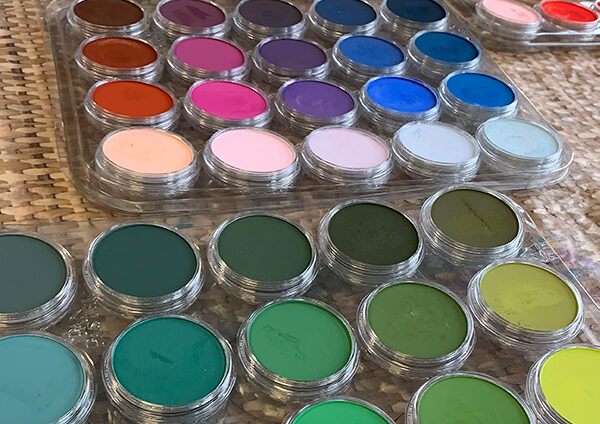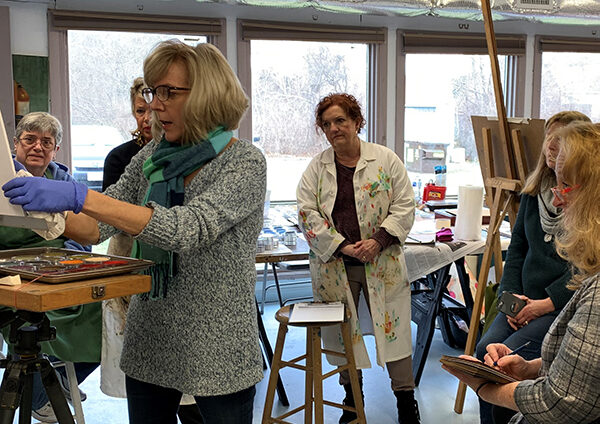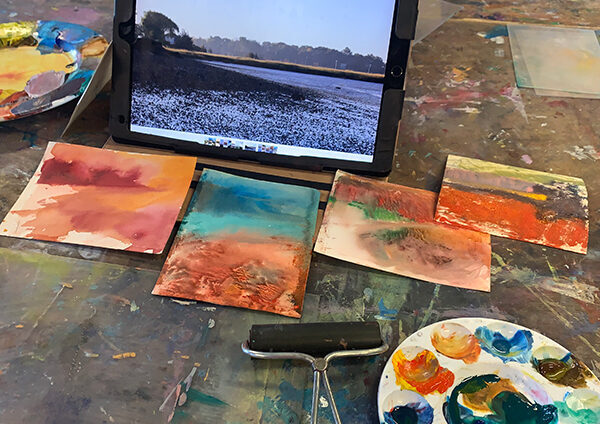 The Pastel Painters Society of Cape Cod (PPSCC) is dedicated to providing our members and the wider community with opportunities to learn and explore the pastel medium throughout the year. With that in mind, we are delighted to present our WOW online workshops, led by highly-skilled pastel artist-members and instructors.
This year's WOW workshops will be held virtually via Zoom to ensure everyone's safety.
Supply lists for each session are provided in the descriptions and additional information, including the Zoom link, will be sent prior to the workshops.
Registration is on a first come/first serve basis and is processed entirely online. WOW workshops are limited to 12 participants to provide plenty of one-on-one mentoring. These are highly anticipated workshops and you are encouraged to sign up early.
Cancellation Policy
WOW workshops will be held online, via Zoom
Saturdays, 10:00 am – 4:00 pm
(Link to Zoom will be provided prior to session)
Cost for each workshop:
$80 for members
$135 for non-members
Your payment is non-refundable unless the workshop sells out and your spot is taken by another person from the waiting list. Membership dues must be paid by 1/15/2023 to secure a spot at the member rate. To pay your dues now, click here .
2023 Winter One-Day Workshops (WOW) Schedule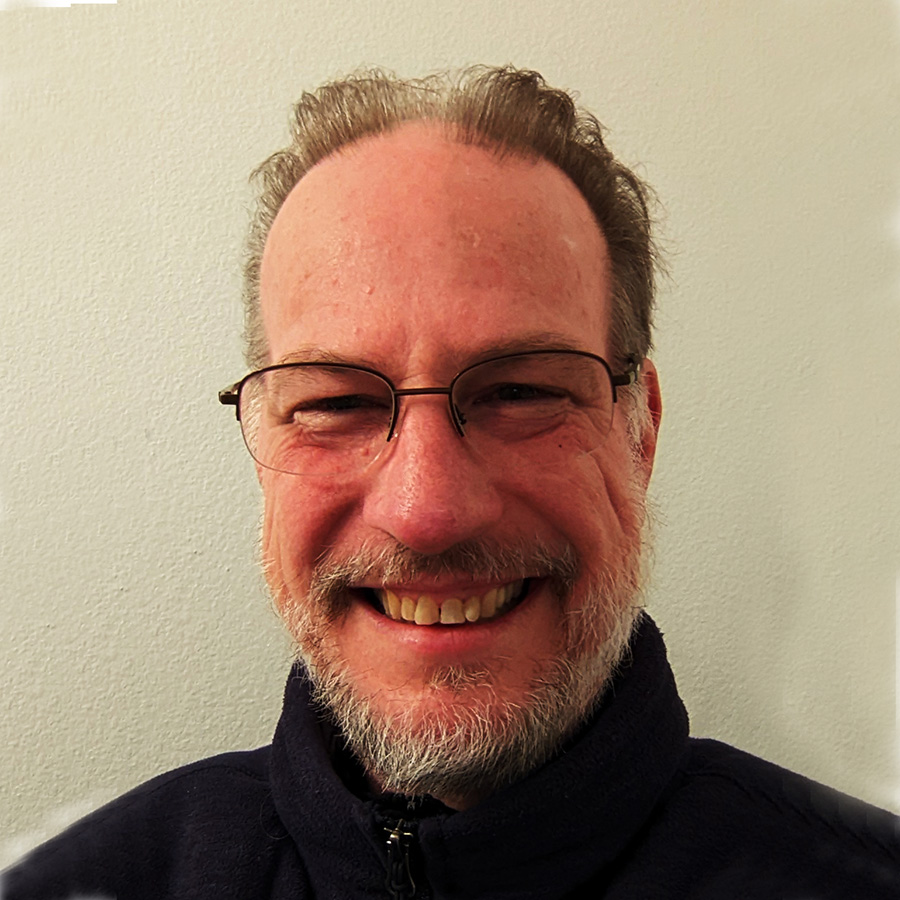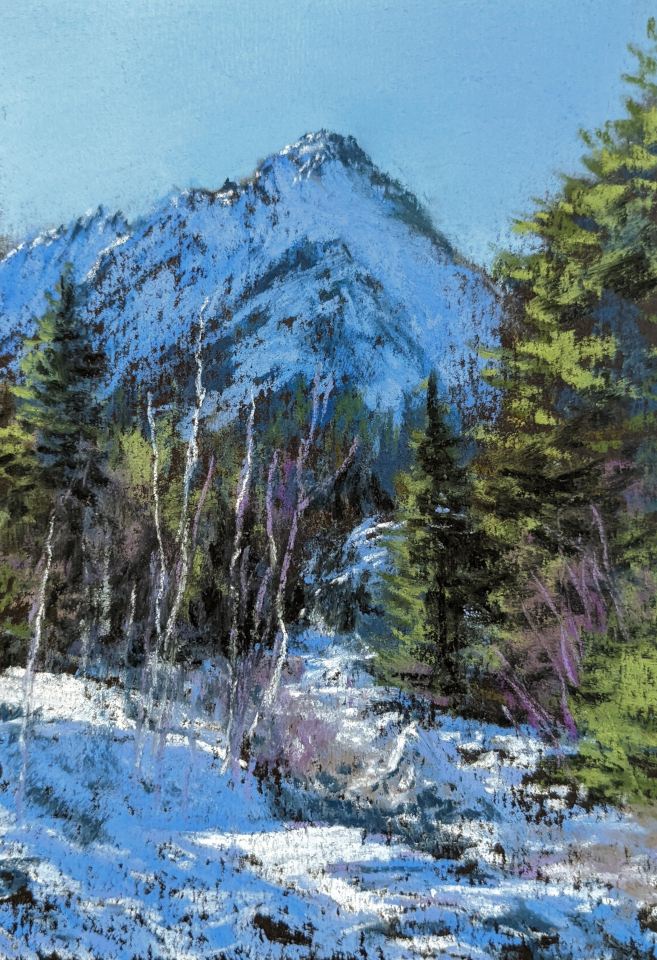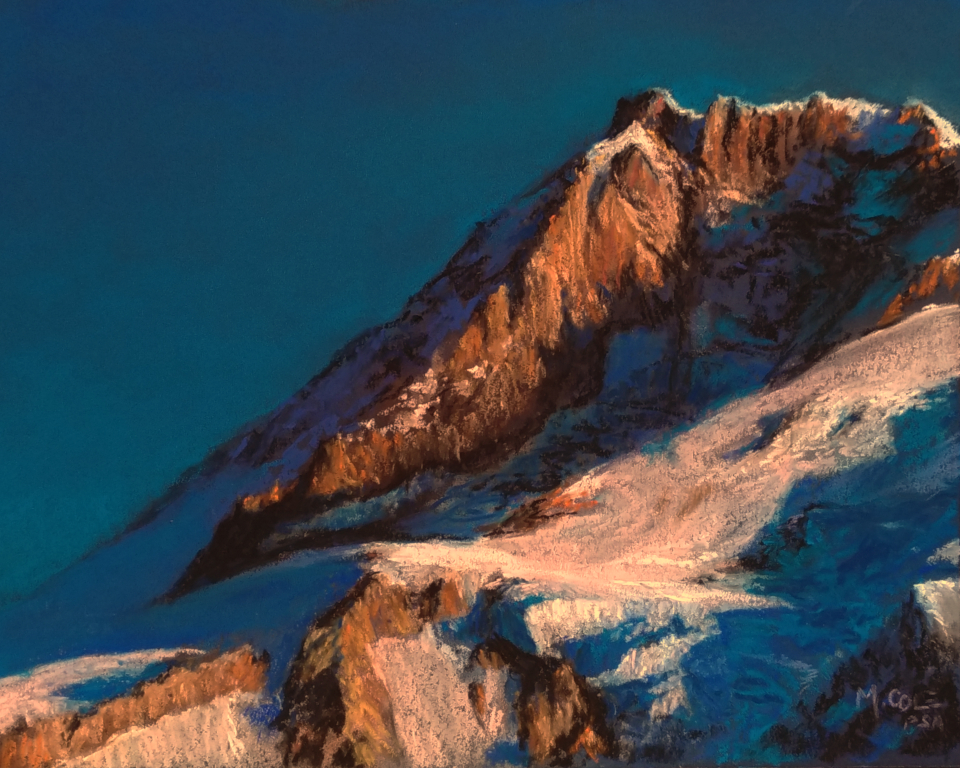 "A Wintry Walk — Depicting Fallen Snow in Soft Pastel" with Mark Ivan Cole
January 14, 2023, 10 am – 4 pm, online via Zoom
Winter is magical. I've found it to be so all over the world. I have rendered snowy scenes in acrylic, charcoal, pen & ink, colored pencil and graphite, but there's nothing like painting snow with soft pastels!
I'll demonstrate my process for composing, laying out and refining a soft pastel painting of a snowy scene, a subject that has its own special challenges for artists! We'll explore the quality of the light, especially in the shadows. I'll talk about how my approach to color, depth and mass, and how I choose what to detail and what to suggest.
After the demo, you will have time to work on your own painting. We'll have one-on-one sessions in which we can talk about the direction and challenges in your art, and discuss options and techniques that may help you achieve your painting goals.
P.S. Participants will receive links to videos of the workshop, which should be ready about a week after the event. Videos will remain available online for 30 days.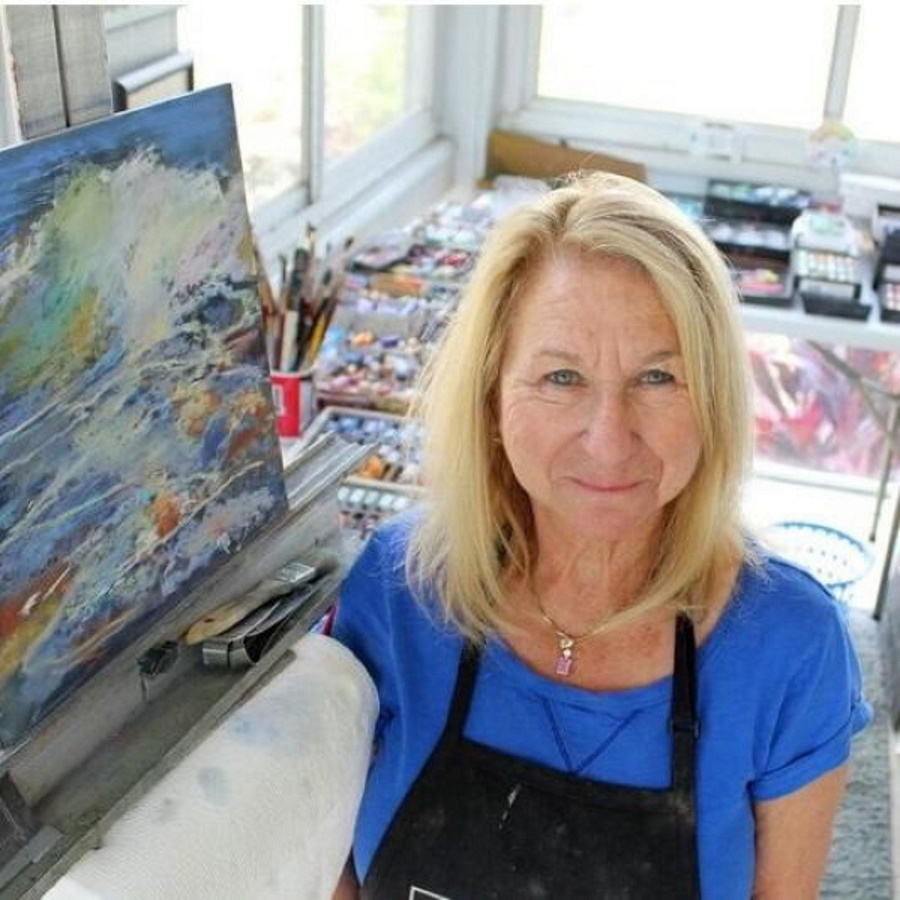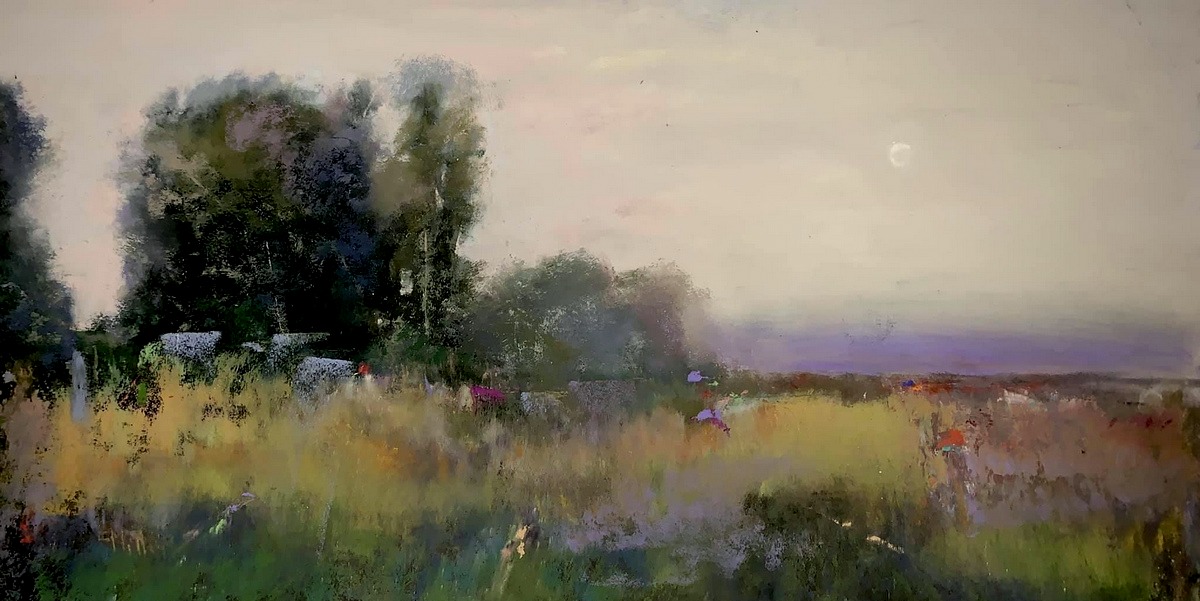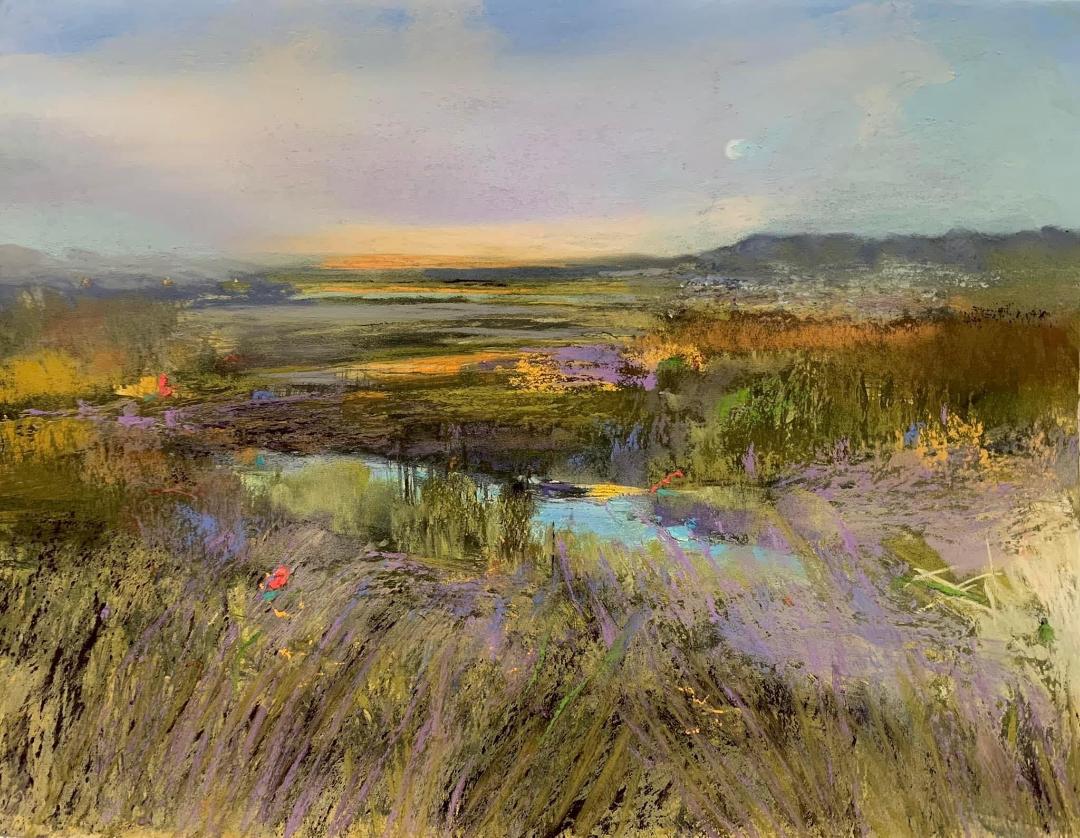 "T" Is For Texture with Eve Miller

February 11, 2023, 10 am – 4:30 pm, online via Zoom
Our focus will be on the 3 " T"s : TOOLS, TIPS and TECHNIQUES
I will do 3 demos : Uart 400 NuPastels, Rubbing Alcohol, soft Pastels
Uart 400 NuPastels, gesso with water, soft pastels
Pre-primed gatorboard gesso, watercolor, hard and soft pastels.
My reference will be a Lowcountry Marsh scene I know well.
Emphasis is on underpainting, color harmony, adding texture and " EYE CANDY".
Join me in creating evocative, romantic, glorious more intuitive pastel landscapes
Sharing at the end of our session is encouraged.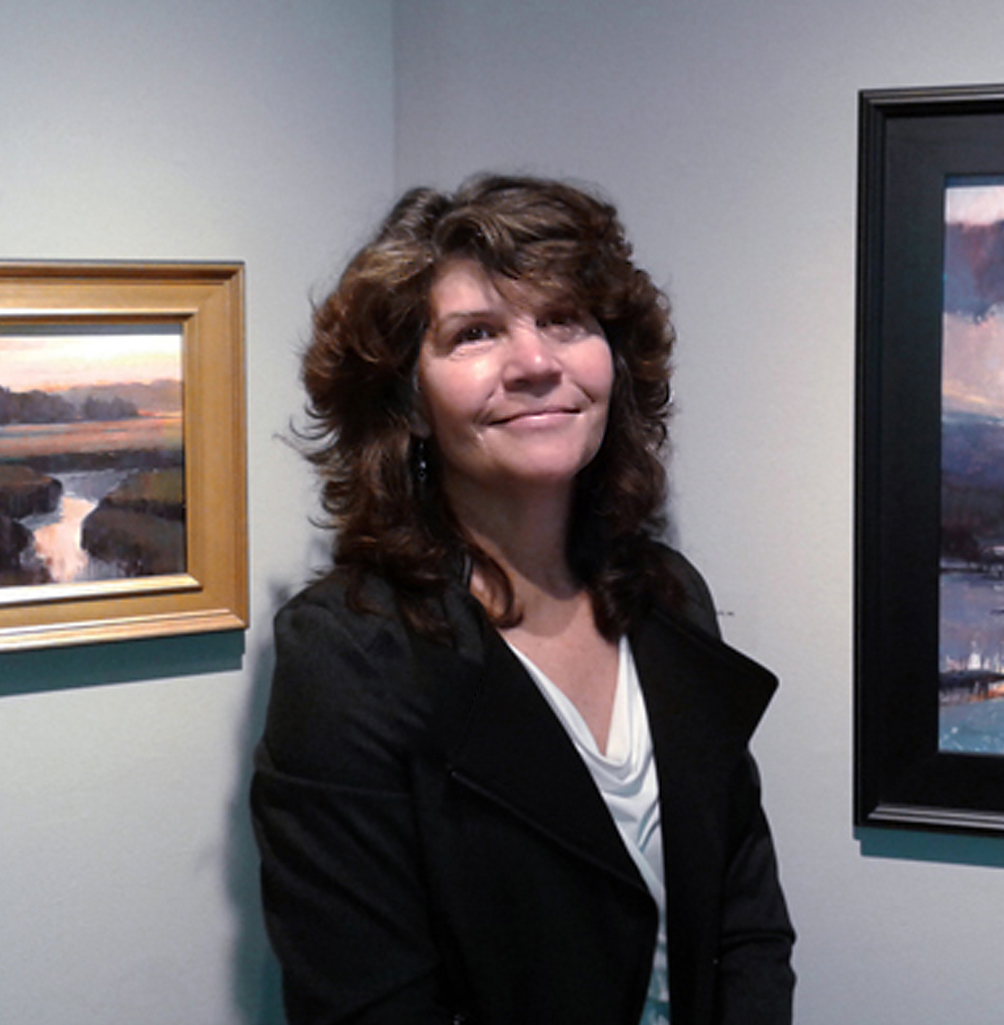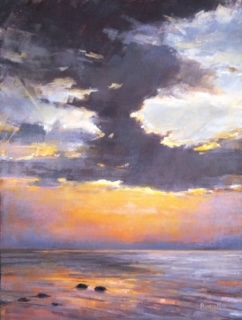 Drama from Sea to Sky with Christine Bodnar
March 11, 2023, 10 am – 4 pm, online via Zoom
In this workshop titled "Drama from Sea to Sky" demonstration of three elements of color– luminosity, hue, and saturation will be practiced. Pastel is an excellent medium for creating contrast and making bold statements with their vibrant pure color, this being said, the painter has control of touch and pressure which gives the painting life. Use of expressive gestures and mark making evoke attention from the viewer and captures interest in your work! Water and sky are both great sources of inspiration and can be eye-catching when put in a dramatic scene such as sunsets, sunrise, or stormy conditions. Bring your photos and think drama!

This workshop will also stress of few constants that are the basics for any painting, composition,value recognition, and movement. We will also cover the importance of doing studies and evaluating the elements that are important to the design of the painting.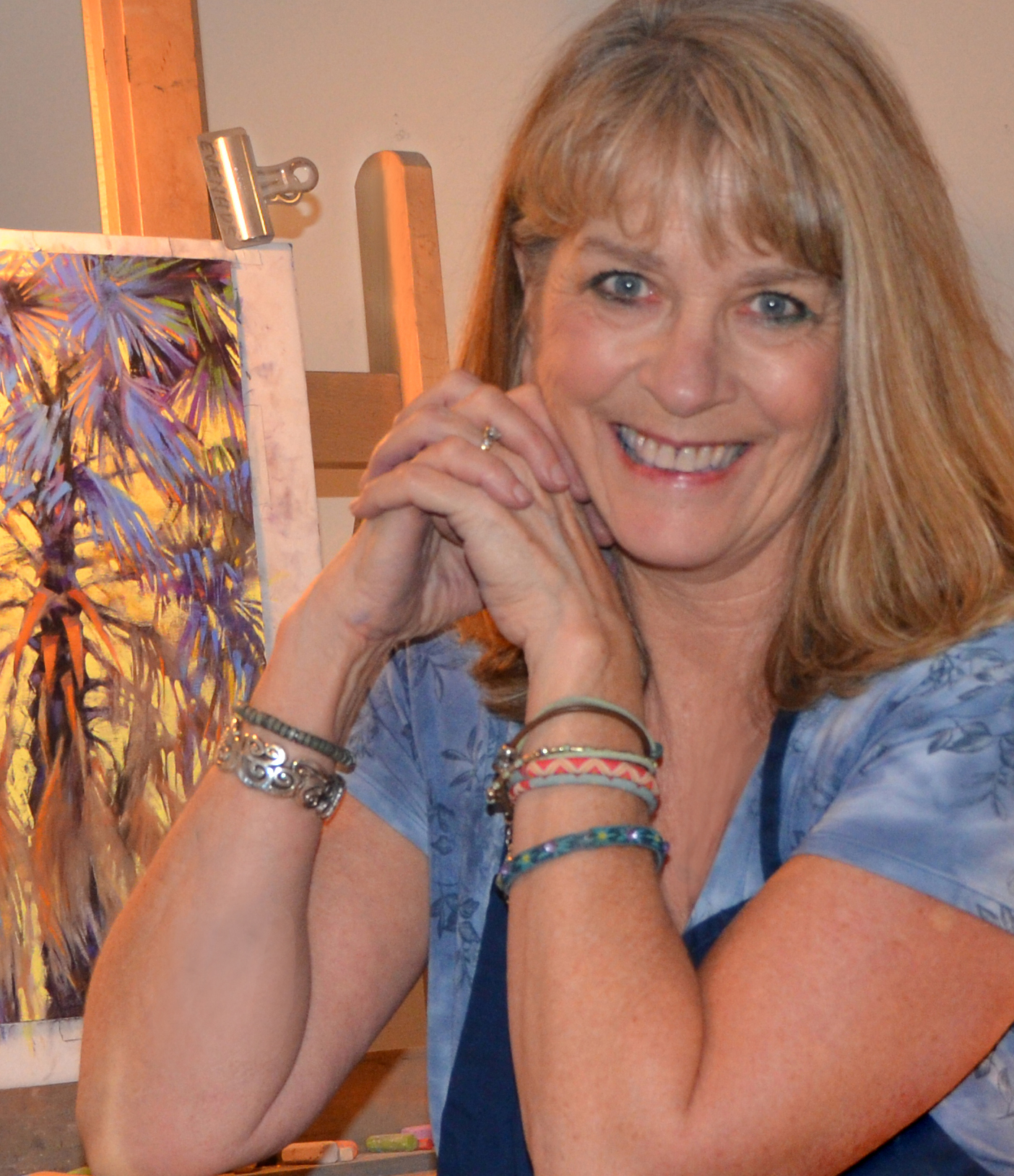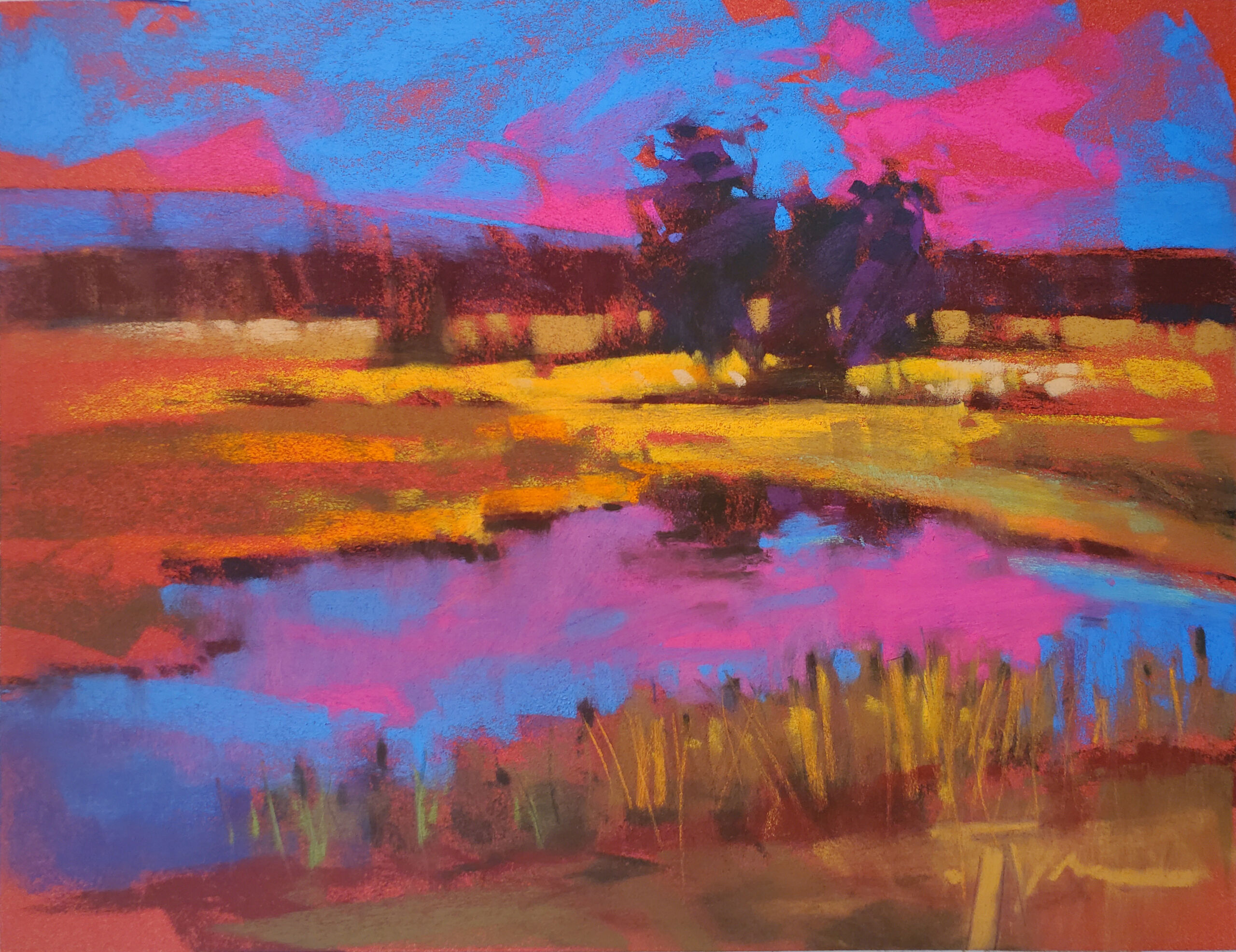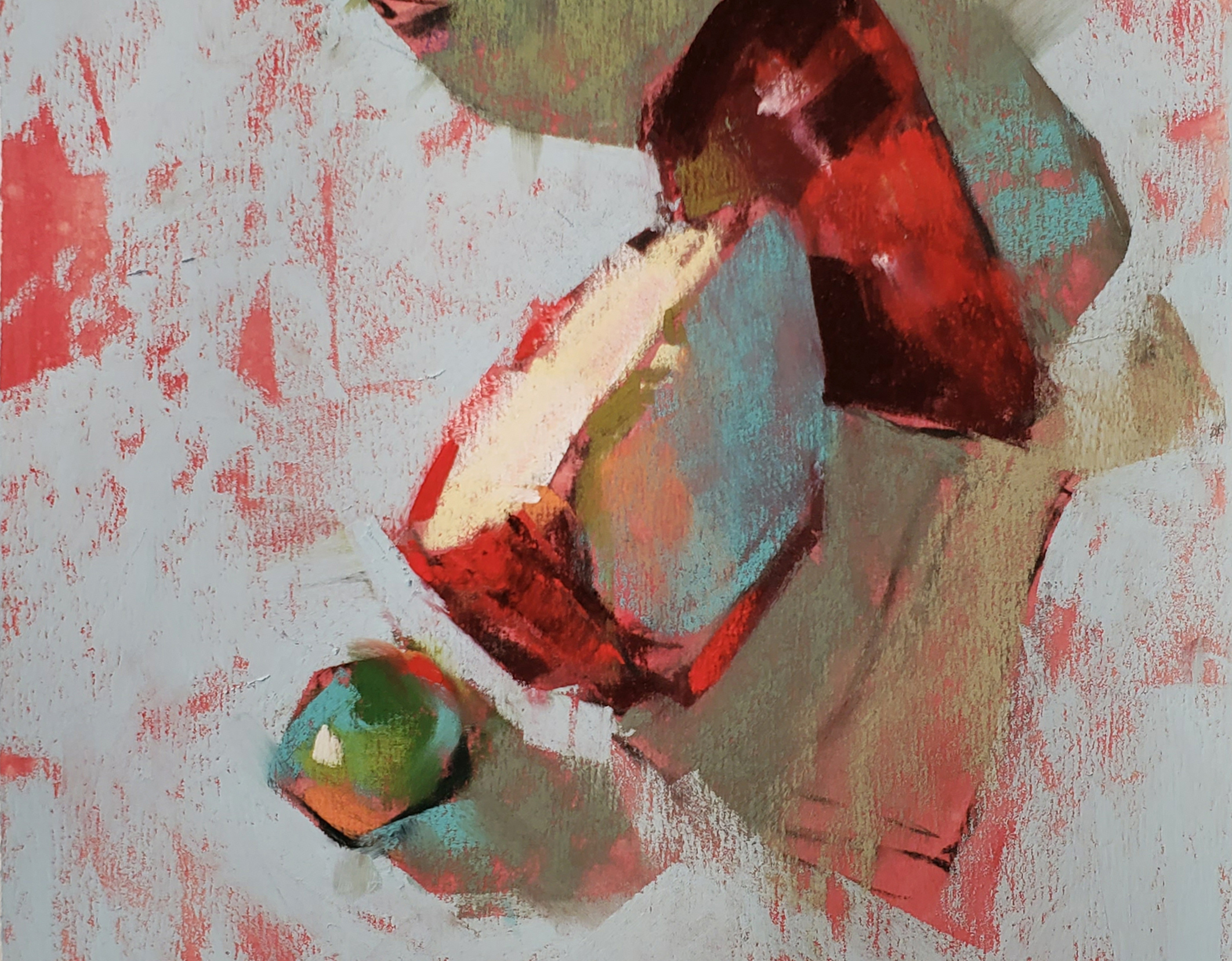 "BRAVE, BOLD, BEAUTIFUL – The Beauty of Imperfection" with Jen Evenhus PSA-MP, NPS-DP, IAPS-MC, PSWC
April 8, 2023, 10 am – 4 pm, online via Zoom
Our focus for this one-day workshop is "Brave, Bold, Beautiful." I dare you to be brave while exploring your inner voice, letting go of perfection and playing with a variety of materials to create bold expressive works of art as we step fearlessly into the unknown. Using timed exercises to loosen up and reveal your innate intuition forces us to use bold strokes with wild abandon, creating happy little accidents and mark-making that reveals your personal style.
Students will work with landscape and still life photos provided by instructor, and if time, with their own photo reference. We will use contemporary impressionist, expressionist and abstract styles as we explore shapes, composition, positive and negative space, bold vs neutral color and mark-making. There will be challenging exercises, an instructor demo, one-on-one coaching, discussions and painting throughout this intense, fast-paced workshop with Master Pastelist Jen Evenhus. Jen plans to use Zoom and also the Free Padlet Platform which is easy to use and perfect for sharing your work.
It will be important for students to have their paper ready and underpainted and all supplies ready before class begins. Jen will also contact each student to get them set up with Padlet a couple days before the workshop. Students will need to download the Padlet APP onto their cell phone to use for critiques and to access other important notices that Jen will share via Padlet. The sooner you log onto Padlet and register (Use your first and last name) for the FREE version, you can begin to play with it and learn how to use it BEFORE the workshop. YouTube has many Padlet tutorials. Students will all receive a digital workshop booklet to use during the workshop. Come with an open mind and willing spirit!