2021 Signature Stokes in Pastel
Signature Strokes is the Pastel Painters Society of Cape Cod's (PPSCC) Signature Members' juried show and sale. It features paintings by our Signature Members who are recognized for their national and regional creative vision in the art of pastel painting, bridging traditional pastel techniques with contemporary exploration.
Click on any image

to see award, size, and pricing information.
How to Purchase
If you see a painting online you like, please visit the Creative Arts Center, 154 Crowell Road, Chatham, MA or call at 508-945-3583 and reference the "Signature Strokes" exhibit. You can also view images on their site. Be prepared to tell them the name of the painting, artist, and price.
Juror, Domonic Boreffi, Comments
Overall Show:
The look of the overall show is very strong. There is lots of great work with a variety of subject matter, locations and moods. It was a very hard decision to select the best works. There could have been many honorable mentions.
Best In Show: Cindy Crimmin, "Dancing Shadows"
This winter scene has a wonderful color balance, shadowing and an overall great composition. The unexpected color, especially in the foreground, is especially pleasing.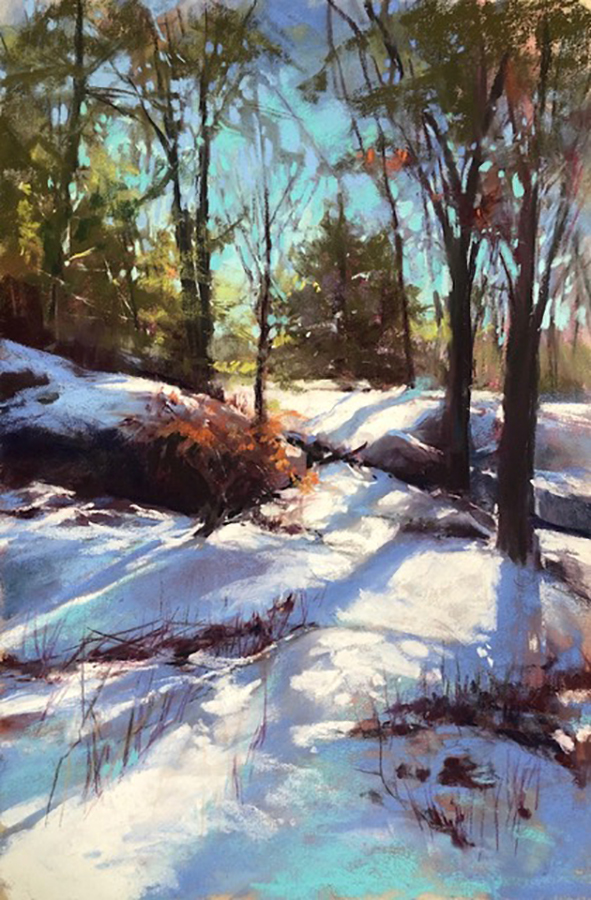 Honorable Mention
Janet Schwartz, "Day's End"
I really responded to this street scene because the location is non-specific, it could be a lot of different places, possibly New England. It has a sense of mystery about it. The light and shadows are just gorgeous, and it is really beautifully done.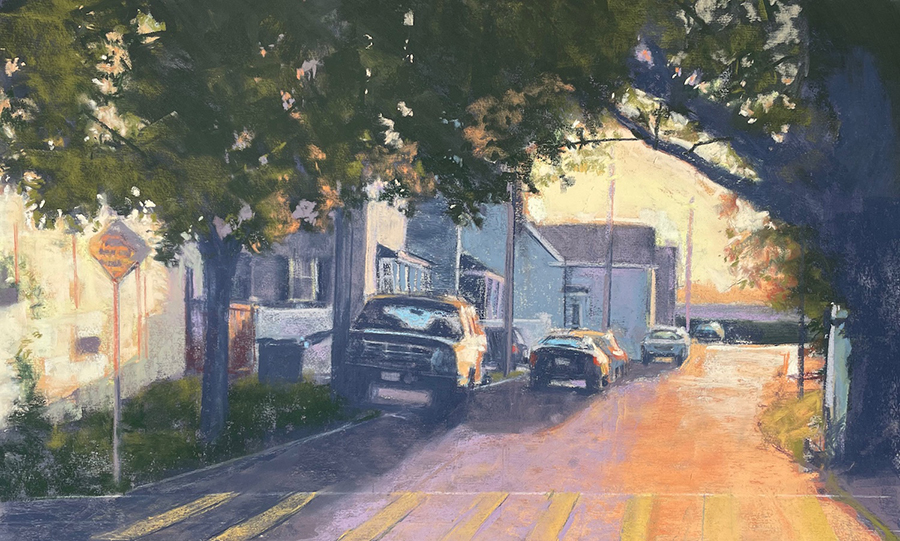 Honorable Mention
Deborah Quinn-Munson, "Walk"
I thought this piece was very clever in terms of the composition. It's always so interesting how an artist chooses to do a certain subject matter. I like the graphic style that is so very intriguing and engaging.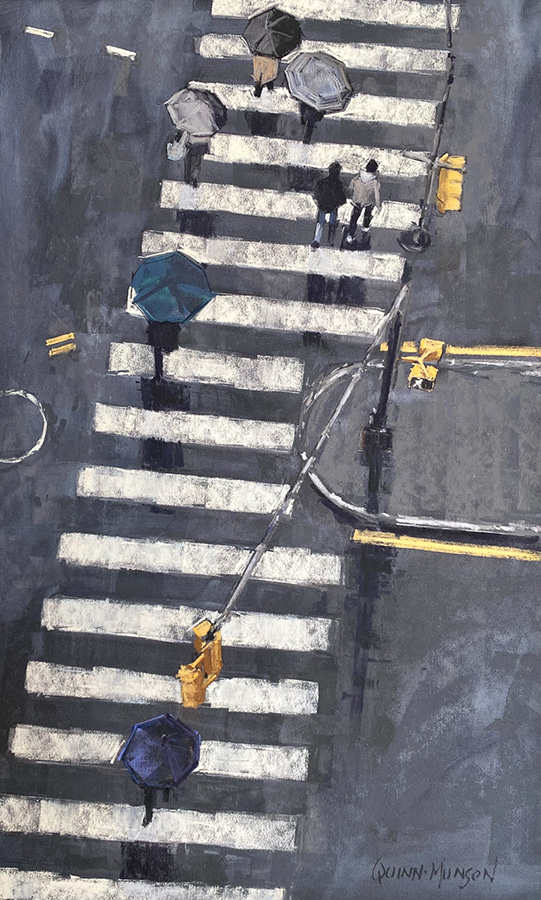 Honorable Mention
Ed Chesnovitch, "Nearing No Man's Land"
Of course, I love this piece because of the strong color palette but there's there's more to it. The composition and movement really takes you in and it stays with you.