2023 Signature Stokes in Pastel
Signature Strokes is the Pastel Painters Society of Cape Cod's (PPSCC) Signature Members' juried show and sale. It features paintings by our Signature Members who are recognized for their national and regional creative vision in the art of pastel painting, bridging traditional pastel techniques with contemporary exploration.
Click on any image

to see award, size, and pricing information.
How to Purchase
If you see a painting online you like, please visit the South Shore Art Center, 119 Ripley Road • Cohasset • MA 02025 or call at 781 383 2787 and reference the "Signature Strokes" exhibit. You can also view images on their site. Be prepared to tell them the name of the painting, artist, and price.
Juror, Lisa Flynn, Comments
This was very hard and so many deserve to be recognized for different reasons. I viewed the show 4 different times each time seeing something new and making it more difficult to choose. Beautiful Show!
Honorable Mention
Jeanne Rosier Smith, "Fresh Tracks"
White is always a difficult thing to paint and Sargent did it best. However, Jeanne's snow is illuminating and the light is beautiful.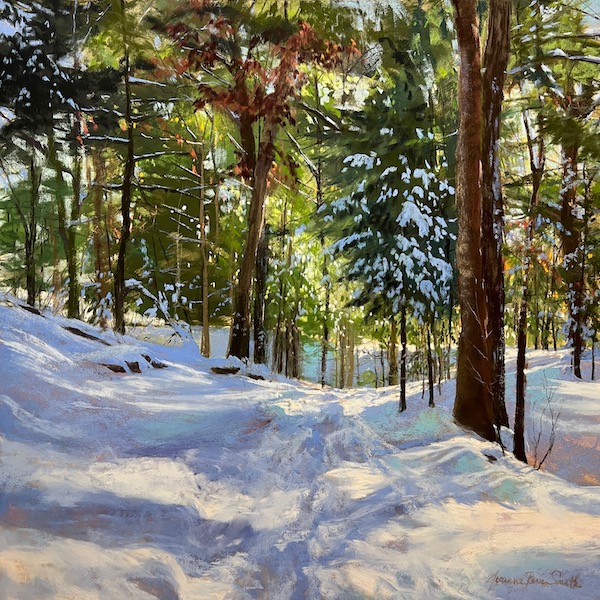 There are three other paintings in the show that were making my decision tough.
"Among the Rocks" by Allison Krajcik
the light is very beautiful.
"The Lily Pads" by Eileen Casey
the colors are beautiful and it is well composed.
"Heading Home" by Laurinda Phakos O'Connor
I love her work.