FPO 2023 – Best in Show: Sarah Miquelle, "Phragmites"
Fall 2023 Master Workshop with Corey Pitkin
October 14 – 15, 2023
"Contemporary Impressionist Portraits"
9 am – 4 pm
Cape Cod Cultural Center,
South Yarmouth, MA
Cost: $375 Member, $425 Non-Member
What makes a good portrait? Artists often concern themselves with aspects such as how accurate a likeness is and if the colors are correct, but most people viewing the finished portrait are not so concerned about these details. The people viewing a portrait are more concerned with how natural and alive does this portrait feel? How does this portrait make me feel, and how do I feel about the person being depicted? Do I enjoy the colors the artist used? Is there something in the portrait that transcends the "wealthy patron sitting in a leather chair" trope?
In this 2-day workshop Corey will walk students through a process for satisfying both the concerns of the artist and the viewer. Working from a live model, Corey will discuss what makes an interesting portrait, some of the places where he looks for inspiration outside of fine art, how to limit your colors for a more cohesive composition, how to follow your intuition to create interesting marks, and, last but not least: how to capture a likeness. Corey will demonstrate each of the two mornings while he explains his process. After lunch students will gather for slides that will help to illustrate some of the points covered in the demo, and then students will spend the afternoon working on their portraits under Corey's guidance.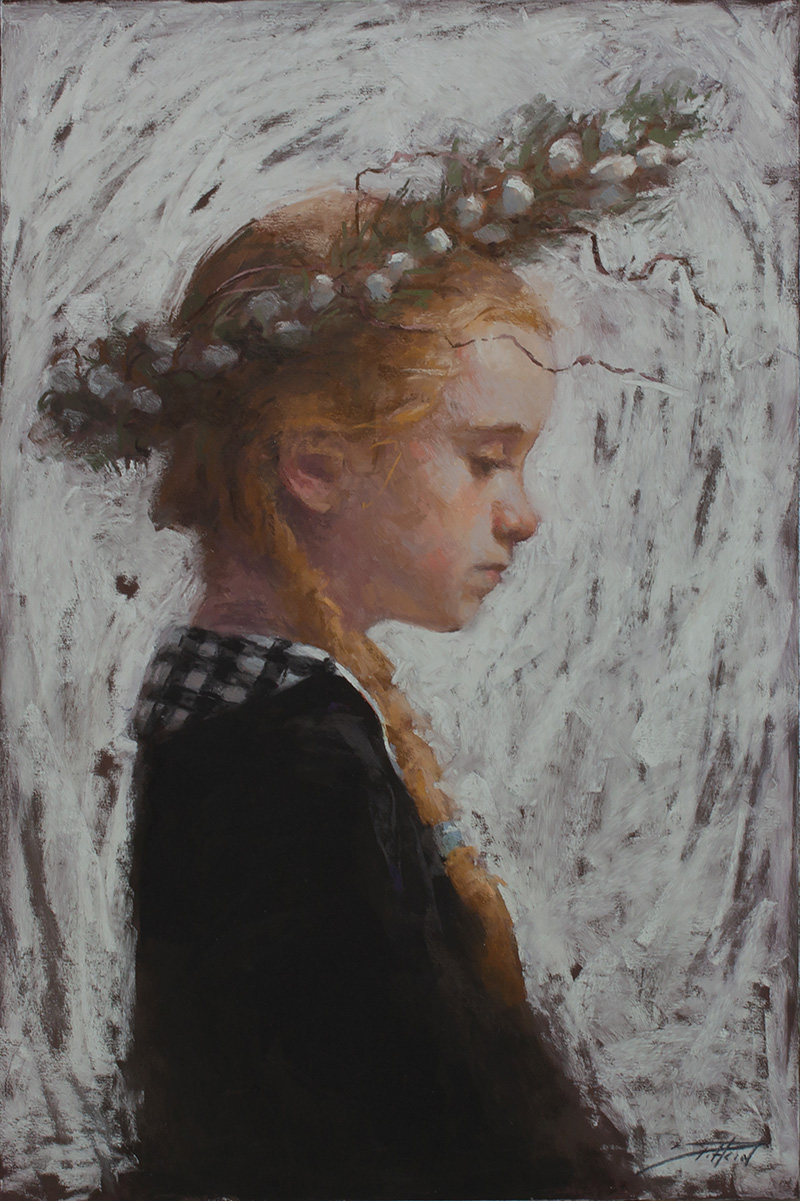 2023 Signature Strokes Exhibit
September 14, 2023 – October 28, 2023
South Shore Art Center, 119 Ripley Road, Cohasset, MA
Heather Quay
Amish Afternoon
2023 Best in Show
PPSCC is hosting its biennial exhibit showcasing the talents of our Signature members September 14 – October 28, 2023 at the South Shore Art Center, Cohasset, MA.
South Shore Art Center is a beautiful art center with multiple gallery spaces in the affluent south shore town of Cohasset. It has a very vibrant artist and supporting community, offering national and member exhibits, curated shows, an annual festival, small works show, as well as a wide variety of regular classes and workshops. They are open Monday – Saturday, 10 – 4.
We hope you can visit the art center and view the show in person!

To create a community of pastel artists, to set standards of excellence through education and to encourage and nurture artists in their professional growth. Further, we strive to educate the public and gallery owners of the permanence, versatility and value of the medium and to offer opportunities for our members to participate in juried shows and exhibitions devoted to pastels. We hope to establish pastel as a separate category in art exhibitions.
It's easy to join! Members of all levels are welcome. New, experienced and professional pastel artists as well as interested supporters may join. If you're interested in pastel painting, your PPSCC membership will allow you to meet fellow artists, share ideas, learn new things, and even exhibit your work.
Invitations to exhibitions and receptions

Invitations to affordable "Members Only" Workshops

Entry in our Annual Members Show

Member discounts on PPSCC courses and workshops

Eligibility to be juried into Signature Membership

E-newsletter, Pastelink and email event updates

Eligibility to link your website from the PPSCC website

Become a Signature Member and have your work on this website and in our Signature Member Exhibition, held every two years.